After months of client works, finally, I have some time to start a new personal environment project. So here is another Work in Progress post from me. (OwO)
So as usual, I start the white-box in Unity. And since unity HDRP just got verified for 2019.3, I wanted to try it out as well, along with ray-tracing if possible.
After a few hours of messing around with the settings, I decided that ray-tracing is not worth it, due to my RTX2070 Supper barely manage to render the frame with noticeable noise. And the experience in the editor is so nausea that my brain decides that it's not worth it. :D
So here is the start of my cozy cafe. The setting is at dawn to get that cozy feel in the morning, the chill of the morning dew, and the cozy feel of a hot cup of coffee during the morning traffic - we all had that one morning. (U~U)
My inspirations are from a local Starbuck that I used to go to every morning, back in my university days. The place felt very cozy during the winter and a place to get me ready for the rest of the day.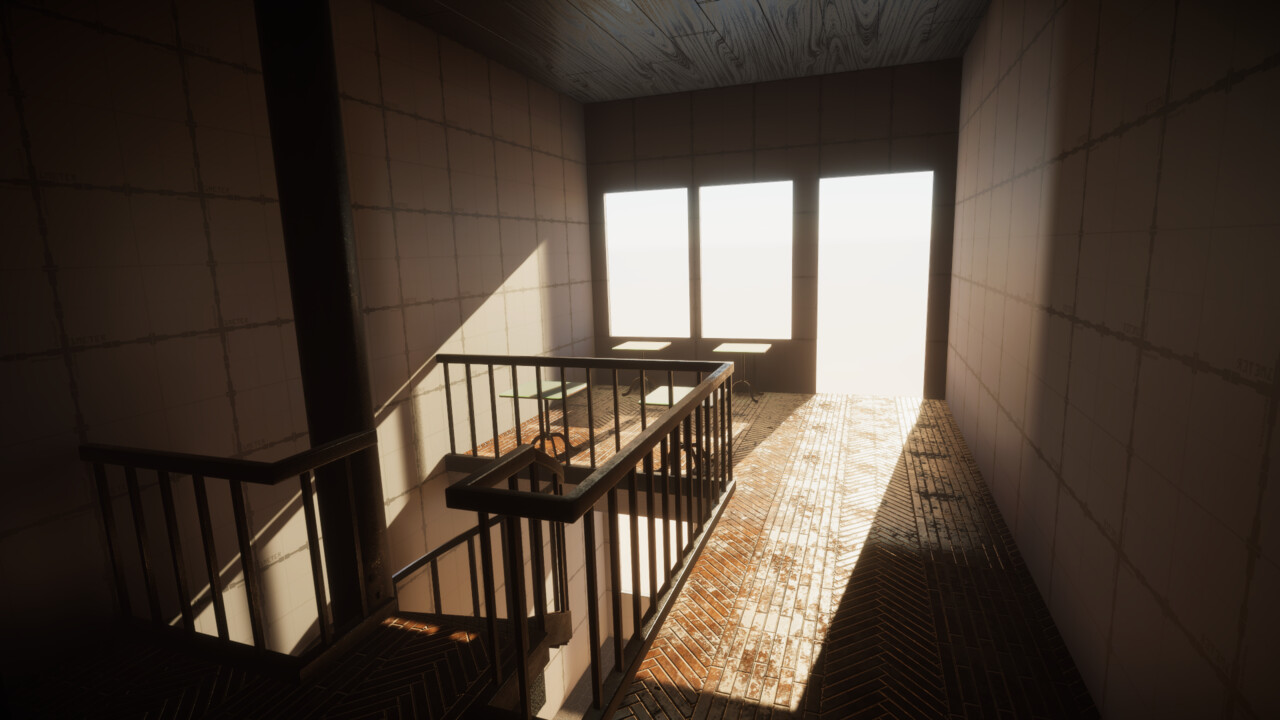 The cafe's space may feel a little claustrophobic at the moment and I will make it feel more claustrophobic later on when there is more furniture in the scene. In many games, claustrophobia is usually used as a tool to trigger some uncomfortable feelings, like in horror games. But to me, a small space gives a warm comfort zone, that you could call your own. Sometimes, you just want a moment for yourself, and a small area to give peace to your mind.